St. Patrick's Room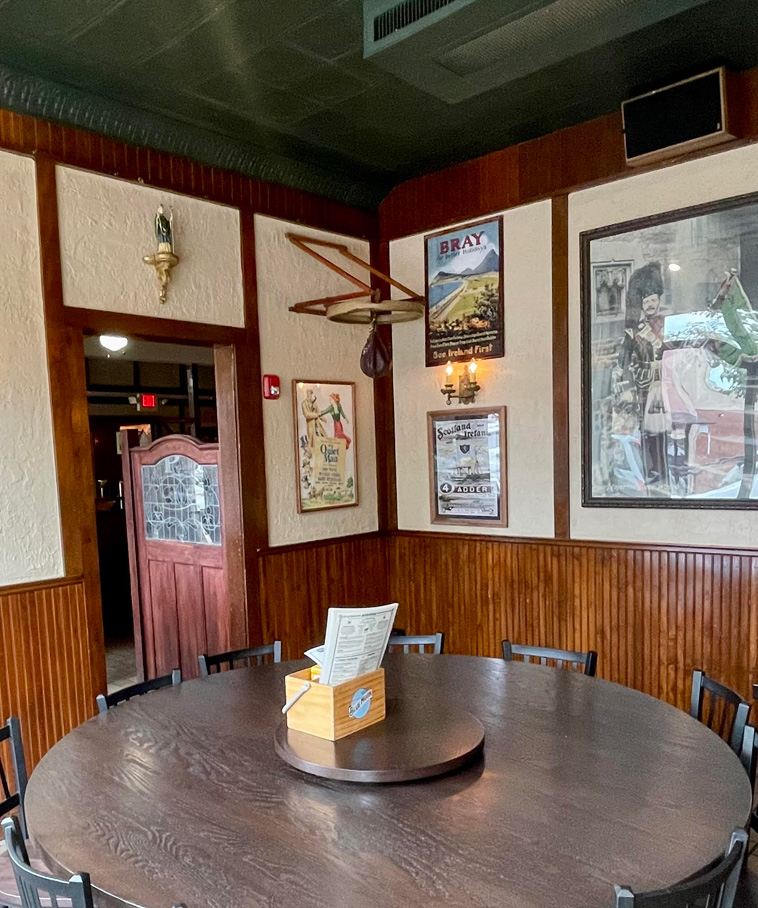 St. Patrick's Room will accommodate 7-12 people.
The Fireplace Room
The Fireplace Room will accommodate up to 45 people.
The Rooftop
The Rooftop will accommodate up to 95 people.
Party Request
There is no charge for the use of our party spaces. Only for what you eat and drink!
(Please Note: Typical response time to form submission is 24-48 hours).